An Entrepreneurial, Ecosystem Enabling Organization
What's emerging from understanding Haier Group: an Entrepreneurial Ecosystem Enabling Organization, Rendanheyi, and the Ecosystem Micro-Community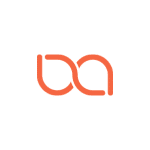 [since the date of publication of this essay, we made progress, catch up with the latest development on the EEEO concept and access an open source from this page: https://boundaryless.io/3eo-framework/]
In the last few months, I've been one of many scholars and independent researchers doing work with the Chinese organizational transformation leader, Haier Group.
The core of the work I'm doing with Haier — in collaboration with management evolution legend IMD's Prof. Bill Fischer — has been centered around imagining a framework designed to be a loose generalization of the key ideas, cultural elements, elementary directions of development, and practices that sustained the evolution of Rendanheyi, Haier's management model, so far.
The idea is that — such a framework — could be used to actively bring more organizations in the world to engage with those principles, potentially experimenting their form of Rendanheyi and creating a learning community around it, something similar to what we achieved with Platform Design Toolkit in the last few years.
The framework we're working on is therefore designed not to be a loyal representation of Haier's Rendanheyi itself, but more an abstraction of its key elements, and a guide to help adopters project these key elements on their organizations, with the aim of reflecting on its applicability.
In this post, I'll share with you a roughly schematized representation of what Haier is — as of today — and some preliminary thoughts on the emerging traits of the framework we're developing. If there's one thing I've learned working with Haier in these last few months, is that we're talking of an organization that is in constant flux — therefore very hard to codify: that's why our choice with Bill always was that of abstracting instead of describing, and that of identifying lines of evolution, more than describing mandating principles.
An Entrepreneurial Ecosystem Enabling Organization (EEEO)
As a basis of our thinking and reflections, we coined the idea of the Entrepreneurial Ecosystem Enabling Organization as reflective of Haier's basic elements of shape and culture. The potential transformation of an organization wanting to adopt some aspects Rendanheyi should start, in our opinion, from the premise that the adopting organization should be willing to embrace a set of essential principles and organizational choices.
First principle: becoming a coherent set of loosely coupled, independent units
As some of the readers may know already, Haier's latest organizational structure is heavily based on the concept of a Micro Enterprise (ME). The ME is — arguably — the most important contribution of Haier to the management history: having independent, loosely coupled units, eliminated Haier's bureaucracy and organizational (cultural and technical) debt and made the Chinese giant able to evolve quickly in a market-user driven fashion.
The Micro-Enterprise has been a paramount characterization of the company. We believe that wanting to become an EEEO and learn from Haier, should start from adopting a networked structure, heavily based on these independent units that, in the case of Haier, have an individual form of profit & loss.
Second principle: becoming powered by a culture of independence and entrepreneurship
Haier's culture has been radically based on entrepreneurial independence, especially during the latest developments. De facto, the very idea of being made of a network of Micro Enterprises cannot prescind from having a widespread entrepreneurial culture, where employees are empowered all the time to create new enterprises (existing a certain set of conditions). Creative entropy and initiative have been clearly a pillar of Haier's market expansion and evolution: an evolution that started from the periphery of the company (an entrepreneur) rather than from the center with some kind of "innovation" mandate.
Third principle: becoming ecosystem-driven in choices and strategy
The whole revolutionary outside-in transformation, Haier went through in the last decade, was always rooted in an "inverted pyramid" where the user (the ecosystem) is in charge and where employees are "paid by the user" and not by the organization.
Despite my long term aversion for the very concept of — plain and simple — user-driven cultures, and my rooting for a more systemic vision of markets and society — we must admit that the perspective of ecosystem-centricity (and the idea of a company operating based on the signals coming from its end-users, and eventually the whole ecosystem and its relationships) is essential to really start an evolution towards an EEEO.
Existing Entities
For the sake of this post, I'll share with you a list of entities that currently exist in Haier's entrepreneurial ecosystem. The list may change in the future but — at the moment — I believe this represents the clearest way to lay out the company's universe.
Micro Enterprises
Driven by the need for greater autonomy around 2013 Haier embraced the microenterprise (ME) as the elementary organizational unit based on three essential rights: the right to make decisions, the right to hire talent, and the right to distribute compensation.
There are different types of MEs:
User MEs, which interacts with users to address their needs;
Node MEs, which are a result of former supporting platforms (R&D, logistics, supply chain, etc.) being split up.
User MEs and node MEs work with one another in a network structure, based on contracts that define their financial relationships. The key mission of a User ME is to interact with users to address their needs and create market-facing products, strategies.
By differentiating them on the basis of how a ME is created, we can also put them into two other different categories:
transforming MEs: working in traditional industries (for Haier) but shifting their focus from being just a part of the business process to being accountable to their users from end to end;
incubating MEs: newly founded MEs working on new product and business areas that are often closely related to traditional industries.
Node MEs are a result of former supporting platforms (R&D, logistics, supply chain, etc.) being split up.
Platforms
Shared Services Platforms are former functional departments now compelled to transform into a common platform to provide services to user MEs and node MEs. They are usually small (7 or 8 people) and don't have to have a full set of corporate governance capabilities. Despite being called "platforms", in terms of organizational structures and duties the SSP is more similar to Micro-Enterprises.
The key mission of the SSPs is to help other Micro Enterprise with scalable and industrialized services, across the whole company. As functional departments have merged into a single, shared services platform to provide finance, HR, legal, and IT services to MEs. Barriers are broken down in the process of turning silo-ed, linearly-organized functional departments into a shared platform that is now organized in a non-linear way and operates based on software and operating systems to provide operational support to MEs.
The shared platform provides services (finance, HR, etc….) to MEs and ensures that the distributed, ME-based organization is energetic but not chaotic.
On the other hand Industry Platforms ensure the strategic and harmonized alignment of MEs providing similar products and services. Industry Platforms are coordinated by Platform Owners and they should be considered more as "coordination" entities than "production" entities. The industry platforms achieve their role by supporting the different types of MEs with a different set of services and functions.
Transforming MEs normally collaborate with industry platform on the basis of a valuation adjustment mechanism (VAM), aimed at creating above-industry-average performances. Incubating MEs normally receive investments from industry platforms during the start-up process.
The VAM contract-mechanism normally defines:
the ME's objectives in terms of direct market performance (company value);
the ME's objectives in terms of addressed ecosystem value and performance (network value).
And, for the incubating ME, how it will/should:
receive support for the basic living expenses in the constitution phase;
the mechanisms to offer employees access to the option pool to incentivize more "skin in the game";
the mechanism for exit;
the mechanism for potential dissolution.
After an entrepreneur starts a ME — you actually need three entrepreneurs to do that at least — a platform normally becomes an investor and shareholder in it according to the macro-aspects detailed above.
The founding partners in an incubating ME must also:
obtain financing from outside of Haier within a certain period before Haier would provide further investment;
follow up with investments of her own funds before receiving further investments.
External Enterprises
External enterprises are normally considered essentially as holding the same potential then internal enterprises in Haier's organizational vision. Haier further encourages competition between external and internal entities in bidding for services and leaves no obligations to internal entities to acquire services from internal providers thus radically reducing technical and organizational debt inside the organization: no micro-enterprise or service platform can hide behind internal bureaucracy.
Ensuring Consistency and market focus in a changing landscape: The Ecosystem Micro-Community (EMC)
The concept of EMC was recently born within Haier as an open and dynamic structure, to facilitate co-creating value and win-win situations in large ecosystems of value creation.
The Microenterprise is the basic unit of EMCs; each ME is independent, and they have non-linear and parallel relations with each other. EMC is also a dynamic artifact, meaning it can be dynamically restructured, iterated and upgraded according to emerging user needs. And also, it can be convergent & divergent by goals so as to achieve dynamic optimization.
The EMC is committed to breaking further potential silos between microenterprise in ways that are leaner and faster respect to what an Industry Platform would do. EMCs create MEs ecosystems that increases harmonized work between otherwise loosely coupled microenterprises, by creating a common goal, around specific user needs.
EMCs:
are deemed as the basic unit that meets the user needs and facilitates user experience iteration;
provide integrated solutions to communities of users sharing similar needs;
include nodes both within and outside of the Haier Group, and even those from entirely different industries: can be initiated or led by an external entity as well;
are driven by Haier's value creation and sharing mechanism and profitability, external stakeholders can join to co-create more advanced solutions, which translate into greater margin;
There are two types of EMC: experience-oriented EMCs form in the markets to reach user communities directly through a network of touchpoints, trying to understand and capture needs for enhanced user experience. Solution-oriented EMCs are focused more internally, iterating solutions to respond to the needs of Experience-oriented EMCs. EMCs are designed to be: self-driven, self-optimizing, and self-reinforcing.
In EMCs, MEs are the "central nervous system". As the basic entrepreneurial unit, the ME is self-employed, self-organized, and self-driven but enjoys the same goal as the EMC. Node MEs instead act as the "capillaries" of EMCs, to perceive the user needs and iterate the user experience for EMCs. As an independent innovation unit, Node MEs share the same goal as MEs and EMCs, and achieve added-value by focusing on creating lifelong users.
As the EMCs are born to be faster, leaner, and non-bureaucratic respect to pre-existing organizational artifacts. Entrepreneurs gather and disperse completely based on user's needs, without hierarchy. EMCs's dynamicity created challenges in terms of overcoming the structure and complexity related to drafting, signing and respecting paper-based contracts, to make sure all nodes in the complex structure are involved in the experience iteration.
To answer these technical challenges, Haier created a blockchain-based, smart contract application, that all the stakeholders in the EMC can use to participate (by bidding for contracts). Using Smart Contracts removed the negative influence of a traditional centralized contracting process, thus reducing transaction cost for emergent self-organizing: its characteristic of "automatic execution" removes the disturbances due to human factors (IT-based multiple-party valuation adjustment contract).
The use of smart contracts transformed linear management into open and non-linear.
Layering out: the evolution of Rendanheyi seen through three essential layers
As the evolution of Rendanheyi model has progressed, and in convergence with other models emerging in the world, we can highlight the emergence of three essential layers of organizing with three peculiar functions.
This three-layered emergence is apparently a common trait in several organizations: it is eminently described in HBR's "Nimble Leadership" article[1] and was echoed by Stowe Boyd recently [2] in an article where he also managed to relate this framing to Haier and that I found truly spot on.
As a recap, we can identify three main organizational functions:
the process of architecting: processes, functions, and contributions that help architecture and consistency emerge. This process ensures the organization as a whole has coordination and consistency, and that creative entropy is relatively limited in a constructive way.
the process of enterprising relates with how the organization expands to capture and nurture new value creation processes, it deals with experimenting with new products, services and relationships between the user/ecosystem and the organization, it deals with how the organization "explores the new".
the process of enabling relates with how the organization in its various forms provides individual and units with support services — or just rules, practices and customs — that contribute to ease development through focusing on specific activities, instead of covering and replacing common functions
The following table will give an overview of how these "macro-functions" map to the elements of Haier's organization:
*note that Cosmoplat is Haier's IoT infrastructure used to achieve mass-customization.
Conclusions
On one hand, as new technologies emerge they become integrated in Haier model enabling the organization to experiment with new organizational artifacts — such as the EMCs. At the end of the day, an organizational structure "IS" technology and therefore is natural that — especially in such an advanced company — the two (the technology and the organization) are almost impossible to separate.
On the other hand, the principles and core aspects that regulate Haier's evolution are profound, on one hand keeping strong connections with the Daoist philosophical cosmology, and on the other being radically projected and attentive to technological advancements.
I strongly believe that existing Haier's structures and culture will offer the organization — and hopefully to the larger community of practice and learning that we're helping create — a way to evolve the model further, beyond organizing for user-centricity and market success towards really ecosystem-centric organizing, embracing the rising complexity of a modern world that is bordering chaos ever more every day.
Haier, like other pioneering organizations, is in the liminal space between the industrial and the post-industrial age and seems to have the cultural seeds needed to be a hot spot of this deep transformation.
In the coming posts, I'm hoping to be able to disclose more of our draft toolkits, and our progress, I hope that for those interested in the evolution of Haier's organizational model this post offers a simple, structured way to visualize the complexity and, at the same time the simplicity, of one of the leaders of organizational thinking of the XXIst century.