Rethinking Leadership in the Platform Era
An incredible conversation with Antonio Boadas Peter Evans, and David Nour.
In this 1-hour interactive conversation, a panel of international thinkers and managers will explore the challenges, opportunities, and discontinuities introduced for leaders and the same concept of leadership in organizations that aim to play an aggregator role in multi-sided markets and ecosystems.
Hosted by Simone Cicero, CEO, and Emanuele Quintarelli, EEEO Microenterprise Leader at Boundaryless, the session will feature:
– Antonio Boadas (Chief Communication Officer in GE Appliances)
– Peter Evans (Managing Partner at the Platform Strategy Institute and co-chair of the MIT Platform Strategy Summit)
– David Nour (CEO of the NourGroup and author of Curve Benders)
The session will investigate the following questions:
– Is leadership more or less relevant in advanced firms such as self-managed organizations and platform players?
– What leadership roles remain, and who should play them?
– How do leadership capabilities change in flatter, more open, transparent, and dynamic contexts?
– How are management and leadership looking like in the coming decades?
Join us in this exploration connected to Haier's Rendanheyi and Boundaryless 3EO (Entrepreneurial Ecosystem Enabling Organization) model.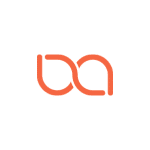 Boundaryless Team
June 17, 2021