Sensemaking Webinar #1 – Organizational Adaptation to the Changing Landscape
An incredible conversation with Dave Snowden, Roberto Battaglia, Sergio Caredda, Lisa Gill.
Join us for an extraordinary panel discussion on organizational design and development, exploring the new frontier of organizational adaptation to the changing landscape we explored in the whitepaper, especially in our Chapters 2-4. We'll discuss the mounting challenges incumbent organizations face at the level of leadership, mindsets, business models, and organizational and technological infrastructures.
Our panelists:
Dave Snowden, Founder and Chief Scientific Officer of Cognitive Edge and Director of the Cynefin Centre Wales.
Roberto Battaglia, Head of HR Corporate & Investment Banking at Intesa Sanpaolo.
Sergio Caredda, Sr. Director of Human Resources & Global Digital Transformation Leader at VF Corporation.
Lisa Gill, Organizational Self-management Coach & Founder of Reimaginaire
The panel will be moderated by Boundaryless' CEO and Co-Founder Simone Cicero and EEEO lead Emanuele Quintarelli.
Prerequisites to enjoy the webinar the best:
– Read the executive summary
– Focus on chapters 2 (risk landscape) 3 (EEEO – resonating with the landscape) 4 (techno-social trends)
Download the whitepaper:  https://boundaryless.io/resources/whitepapers/
Download the Executive Summary: https://platformdesigntoolkit.com/DOWNLOAD-NF-EXECSUMMARY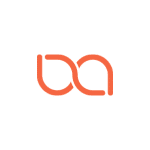 Boundaryless Team
December 18, 2020