Sensemaking Webinar #2 – Platforms in the 2020s: pervasivity, policy making and a pandemic
With Sangeet Choudary, moderated by Stowe Boyd.
A live conversation was held on the 3rd of February 2021.
Moderated by Work Futures writer Stowe Boyd, this unmissable conversation will feature our own CEO and Platform Design Toolkit creator Simone Cicero and Platformation Labs founder Sangeet Choudary, who recently released The State of the Platform Revolution, recapping what the peculiar year of 2020 meant for platforms (check it out at: https://platforms.substack.com/p/the-state-of-the-platform-revolution).
Let's face it! Platforms are everywhere. Marketplace pervasivity is a reality. Technology is enabling market coordination and transactions that used to require firms.
Together Simone, Sangeet and Stowe will explore what it means to zoom out from a micro- to macro perspective on the platform revolution, including what governments have to keep in mind when dealing with tech giants as they start to shape our geopolitical landscape.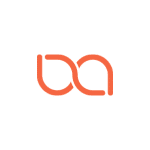 Boundaryless Team
February 03, 2021