The Entrepreneurial Ecosystem Enabling Organization – Innov8rs conference
Organisational structures, complexity, and interconnectedness of markets and societies.
This is a talk that Boundaryless CEO Simone Cicero gave at Innov8rs conference in February 2021 – exploring the convergences between the inside and the outside of an organization in an age of deep unbundling.
What does it mean to adopt an organizational structure that is ready to engage with the complexity of interconnected markets and societies?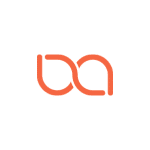 Boundaryless Team
March 04, 2021