The New Growth Landscape Webinar #2 – The Insider's View: Ed Baker, Fabio Floris, Tommi Forsström
Testimony from experts in the field.
Welcome to the The New Growth Landscape Webinar #2 – The Insider's View: Ed Baker, Fabio Floris and Tommi Forsström. On March 30th, we are thrilled to meet three high-profile Growth Practitioners, whom Simone Cicero and Manfredi Sassoli de Bianchi will engage in a live discussion on topics related to growth, platform-marketplaces and other elements covered in our comprehensive research, that is leading to a new Guide and a new Learning experience on Growth, Network Effects and Defensibility that will also cover the "product" side of a Platform-Marketplace Strategy (see links below to catch up with our research and to subscribe to our newsletter).
Ed is now an angel investor and growth advisor to various startups including Lime, Zwift, Whoop, Q-State Biosciences, and Change.org. Ed was the VP of Product and Growth at Uber from 2013–2017. Prior to that, he was the Head of International Growth at Facebook, a company he joined after they acquired a startup he co-founded called Friend.ly.
Fabio has been Chief Product Officer for more than 5+ years and now he is the Chief Marketing Officer at FACEIT, a leading competitive gaming platform for online multiplayer games.
Tommi is a Growth Stage Product Leader and currently VP at Teachable. Formerly, he held positions related to Product Management and Chief Technology Officer in companies such as Shutterstock, Greatist, Kollabora, Nuorgam.
In this webinar Simone and Manfredi will double-click with our guests all the key elements of the emerging framework that we've been exploring in the series of blog post related to the New Growth Landscape.
—
Subscribe to our newsletter to stay informed about upcoming webinars, research updates, learning experiences and more: https://platformdesigntoolkit.com/growth-subscribe
Catch up with the whole series: https://stories.platformdesigntoolkit.com/growth-landscape/home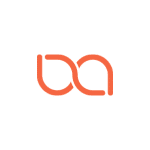 Boundaryless Team
March 30, 2021