The New Growth Landscape Webinar #3 – Driving Growth in Platforms: Yara Paoli, Craig Zingerline
First-hand experiences on how to drive growth.
Welcome to the The New Growth Landscape Webinar #3 – Driving Growth in Platforms and beyond: Learning from Practice, with Yara Paoli and Craig Zingerline.
We were thrilled to meet these two high-profile Growth Practitioners, whom Simone Cicero and Manfredi Sassoli de Bianchi will engage in a live discussion on topics related to growth, platform-marketplaces and other elements covered in our comprehensive research, that is leading to a new Guide and a new Learning experience on Growth, Network Effects and Defensibility that will also cover the "product" side of a Platform-Marketplace Strategy (see links below to catch up with our research and to subscribe to our newsletter).
Yara Paoli has extensive experience in building successful growth organisations. She is a psychologist and international growth expert. She was the woman behind Skyscanner's growth, starting as employee number 32: when she left Skyscanner, it had over 1000 employees and it was sold for 1.5€+ Billions, enabling growth across 50 markets, leading teams across marketing, product, engineering, data science. She is currently the Chief Growth Officer at Oda (formerly Kolonial.no), a rapid growing Norwegian grocery store. She invented Growth-OS (Growth Operating System) and currently consulting for start-ups all over the world. She was the Chief Growth Officer for the marketplace for online language learning Preply as well.
Our next brilliant Growth Practitioner is Craig Zingerline. He is the Founder and CEO at Growth University, the platform that connects founders and growth teams to both scheduled and on-demand courses on specific topics that concern growth, other than a Community of founders. He is a founder himself, and beyond Growth University he founded other 5 companies over the years: Upthought inc., New Signature, Tree Hill Creative, Votion, Growth Minded. Furthermore, he has extensive experience in leading growth and product teams, as he covered for multiple times positions like Head of Growth and Chief Product Officer, notably at Sandboxx, Upside Travel, Red Tricycle, Votion, New Signature, e-Dialog & more. In his spare time he loves to hang out with my family, run, play drums, and build new growth curriculums.
—
Subscribe to our newsletter to stay informed about upcoming webinars, research updates, learning experiences and more: https://platformdesigntoolkit.com/gro…
​Catch up with the whole series: https://stories.platformdesigntoolkit…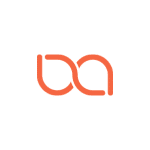 Boundaryless Team
May 13, 2021