The Story and Model of Haier Group — Understanding Haier's evolution in the last 30 years
With Stuart Crainer, Joost Minnaar, Prof. ​Bill Fischer, Sylvia Guan.
An introductory discussion on the world-leading pioneer Haier's Group organizational approach Rendanheyi.
Rendanheyi has been widely praised internationally as one of the most revolutionary Management ideas of the 21st Century and HBR in 2018 characterized it as "The End of Bureaucracy".
moderated by:
Simone Cicero, Co-founder Boundaryless and Original Ideator of the Platform Design Toolkit
Stuart Crainer Co-founder of Thinkers 50
featuring guests:
Joost Minnaar, Co-founder of Corporate Rebels
Prof. ​Bill Fischer from IMD, author of the book "Reinventing Giants: How Chinese Global Competitor Haier Has Changed the Way Big Companies Transform" and long time consultant of Haier's iconic CEO Zhang Ruimin
Sylvia Guan, Senior Researcher at Haier Model Research Institute (HMI)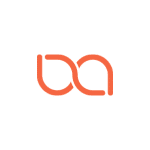 Boundaryless Team
April 29, 2020